Your donation brings science and math to kids in your town and around the world.
So please consider:
| | |
| --- | --- |
| $15 | if you're a teacher who uses a few sims |
| $25-50+ | if you use more sims |
| $200+ | for individual schools |
| $500+ | for districts |
All donations are tax deductible.
Thanks for your support!
Thanks to ...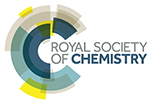 Royal Society of Chemistry for their generous support in bringing four chemistry simulations to HTML5 and tablets! Find more chemistry resources at RSC's LearnChemistry.
PI for becoming a corporate sponsor of Optical Tweezers and Applications
In the HTML5 Pipeline:
Recently Released:
Coming Soon:
Friction
Wave on a String
Gravity and Orbits
pH Scale: Basics
Upcoming Events:
NSTA National Conference
Boston, MA
April 3-6, 2014
NCTM Annual Meeting
New Orleans, LA
April 9-12, 2014
ISTE 2014
Atlanta, GA
June 28-July 1, 2014
Stay Connected:
Join us on


Follow us on


Read our blog
Feedback or Suggestions?
If you have any ideas, please let us know at phethelp@colorado.edu.
Tour our vision for the "Teach with PhET" website:
We are excited to have completed the design phase for the "Teach with PhET" website! Thanks to Theresa Niel Strategy and Design for their excellent work and to all the teachers who participated in the planning and review stages of this project.
The "Teach with PhET" website is designed just for educators like you, providing quick and easy access to the resources, support, and community you need to get started with, or extend, your use of PhET in the classroom! You will be able to:
Easily find relevant simulations and activities
Access research-based strategies, video guides, and exemplars for teaching with PhET
See teacher recommendations and read reviews
Bookmark, tag and organize your resources in "My PhET"
Share ideas and learn from other teachers
And more ...
Browse the designs at: http://phet.colorado.edu/teachwithphet. We hope you are as excited as we are about this new site. Send any suggestions to phethelp@colorado.edu, and spread the word about our crowdfunding campaign!
We want to turn this vision into a reality: http://www.crowdrise.com/helpbuildteachwithphet
New Next-Generation PhET Simulations Now Available!
Have you been following our progress on creating next-generation PhET sims? These new simulations update our designs to work with touch or mouse interaction, and they are built on a new HTML5 code base, meaning that they run seamlessly on all of today's classroom technologies from PCs, to tablets (iPads or Android-based), to Chromebooks. Hats off to our amazing software development team for their work to push the boundaries of HTML5 technology!
To access the new sims, visit http://phet.colorado.edu/en/simulations/category/html.
PhET has a new Logo!
Do you like our new logo? We hope that the new logo reflects our mission to advance science and math literacy worldwide by making STEM learning active, engaging and most of all, fun!
---
Don't forget to join us on Facebook, Twitter and our Blog!
Be the first to learn about new sims, new teacher activities, articles and newsletters. We'd also love to hear how you use PhET in your classrooms. Spread the word so PhET can go viral....
You received this e-mail because you signed up at our website or emailed us at phethelp@colorado.edu. To opt out of these newsletters, please click on this link: @UNSUBSCRIBE@ or copy and paste the text into your browser.
PhET Interactive Simulations | University of Colorado 390 UCB | Boulder, CO 80309-0390