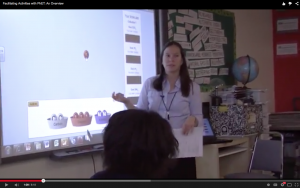 Now at our For Teachers site, we've added tips on how to productively guide a student's exploration with PhET Sims. See the latest video Facilitating Activities with PhET: An Overview, and download support materials including:
Effective Facilitation of Activities in Elementary and Middle School. A detailed overview of facilitation strategies to help students work effectively on activities using PhET simulations.
PhET's Reflection Rubric. A rubric for teachers to reflect on the success of an activity using PhET simulations in K12.