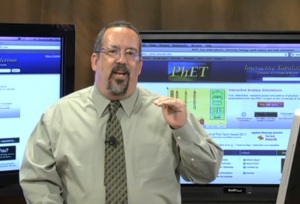 See Tim Holt on El Paso Independent School District's (EPISD) Digital Discoveries show how they use PhET.
PhET, December 9, 2011: "In this segment, we look at some amazing online simulations for science and math classes: PhET simulations. These are great for use on IWBs as well as for reinforcing concepts. We sample a few random PhET simulations, including John Travoltage!
Thanks Tom for the Shout Out!