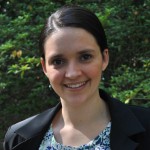 With her background in math, Karina will be focusing on building our math simulation suite. For her Ph.D. thesis at the University of Florida, she studied "the instructional practices of math teachers who were successful with traditionally underperforming students." She has a particular interest in culture, issues of equity, and the education of marginalized students.
Karina was attracted to PhET because, as a project, it puts out quality, research-based products for teachers – for free. In her free time, Karina likes to cook healthy vegetarian foods that even carnivores can enjoy.
Help support PhET Donate to PhET's Annual Campaign today.