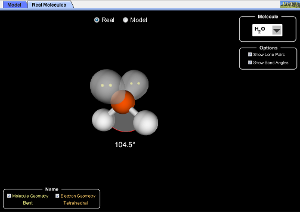 Teachers, we need your input!
We have been experimenting with the addition of a new "Teacher" menu in our simulations. See "Teacher" along the upper left hand navigation in Molecule Shapes or Molecule Shapes: Basics. There you can change the background color to white.
Can you let us know how you might use this new Teacher menu and/or "white background" option in the comments below?